Elevate Thrift Store
is so much more than just another second-hand shop. This store provides hope and opportunity for our neighbors who are experiencing homelessness, poverty, or both.
Revenues from the store support essential

Elevate Lebanon

programs and services.
Students in

Elevate Work

have the chance to gain real, hands-on work experience in a retail environment.
Volunteers in the organization's rewards program can use credits they earn to buy the items they need at the store's great low prices.
Donors contribute gently used items they no longer need to help a great cause.
Shoppers find unique treasures and remarkable values while empowering our neighbors to reach their full potential.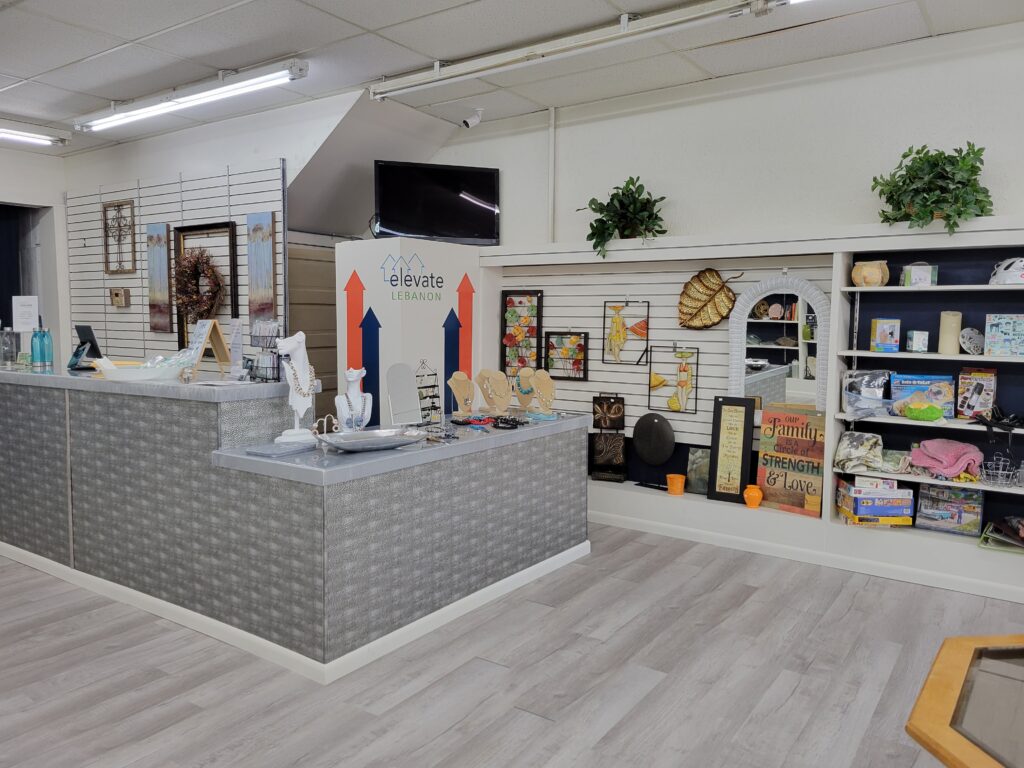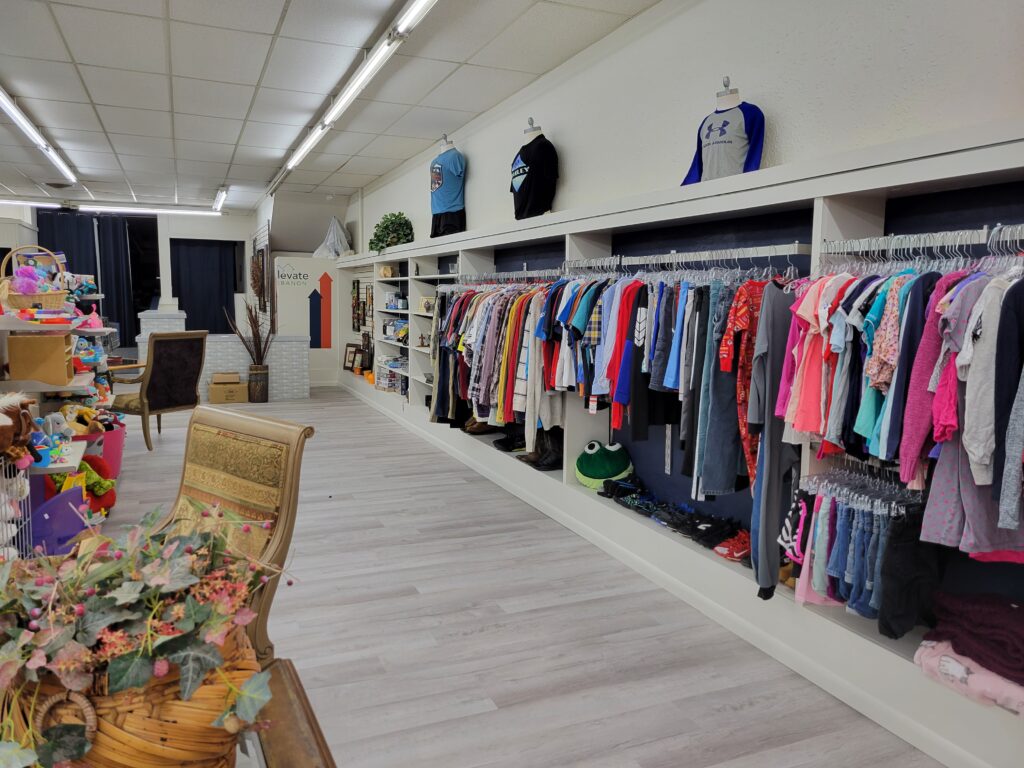 Elevate Thrift Store revenue helps support our outreach efforts, employment training, children's programs and so much more. No matter how big or how small, every dollar spent in our store stays in this community, helping the working poor and struggling families who just need a little help to lift themselves up and out of poverty for good.
WORKPLACE LEARNING OPPORTUNITIES
Elevate Work
classes teach self-confidence, work ethic, problem-solving, communication and interview skills through weekly class sessions, a mentor and critical involvement from local employers. At the store, students can apply what they learn in class and gain valuable workplace experience for their resume.
For more information on Elevate Work, click here.
ESSENTIAL ITEMS FOR THOSE WHO NEED THEM
Anyone can find a great bargain in the Elevate Thrift Store. Plus, an interview/work ready section of the store is dedicated to the best kinds of clothes to wear to a job interview or at a new job. Volunteers who participate in our rewards program can turn hours into credits for things they need. For more information on our Rewards Program, click here.
CLEAN OUT. DROP OFF.
HELP OUT.
If you're tired of too much "stuff" cluttering your home, or maybe it's time to downsize and get rid of some excess items, please consider donating to the
Elevate Thrift Store.
HOW TO DONATE YOUR GENTLY USED ITEMS:
Bring items to the

Elevate Thrift Store

and leave them in the drop-off bin ANYTIME!
Bring items to the Store during operating hours when we can help you unload and provide a receipt for your donation.
Call 417.986.1188 to schedule a pickup of larger items and to inquire about items we can or cannot accept.

Sorry, but we cannot accept mattresses, child car seats and a few other types of items. If you have questions about your donation acceptability, please call us.
SHOP WITH US TO SAVE MONEY AND HELP A GREAT CAUSE
You'll be amazed by the wide array of items for sale. From clothes to house goods and everything in between, you'll find it all in a bright, clean environment. It feels more like shopping at a popular boutique than in a secondhand store. And if you've visited our store before, be sure to come back. We're adding to our inventory every day.
Monday – Friday | 10:00 a.m. – 5:30 p.m.
Saturday | 10:00 a.m. – 3:00 p.m.
103 North Madison Avenue
Lebanon, Missouri 65536